Sintered metal foams
Porosities, from very large (85% porosity) to very fine (10 micron dimensions)
Do you have a project ? Our teams are ready to support you !
A new line of development for the Porite Group, and more specifically for our Taiwan plant: Metal foam
In 2021, Porite Taiwan signed an industrial partnership with an American company founded in 2017 in Berkeley: Cell Mobility.
The company specializes in R&D for micro-metal foam technologies. After years of research, numerous patents have been filed.
In this partnership, Porite Europe brings its industrial expertise and know-how in the sintering industry.
A first production line was set up at the beginning of 2022.
Process based on the cryogenics principle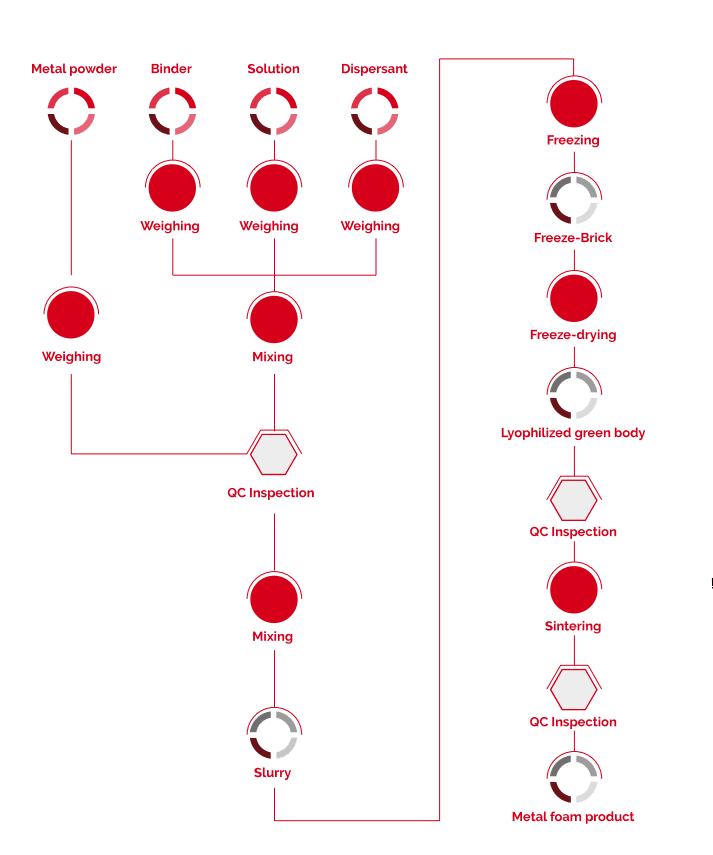 The pore size can be adjusted from 5 to 20µ, and the porosity rate can be controlled from 30% to 95%, depending on the application.
Industrial applications :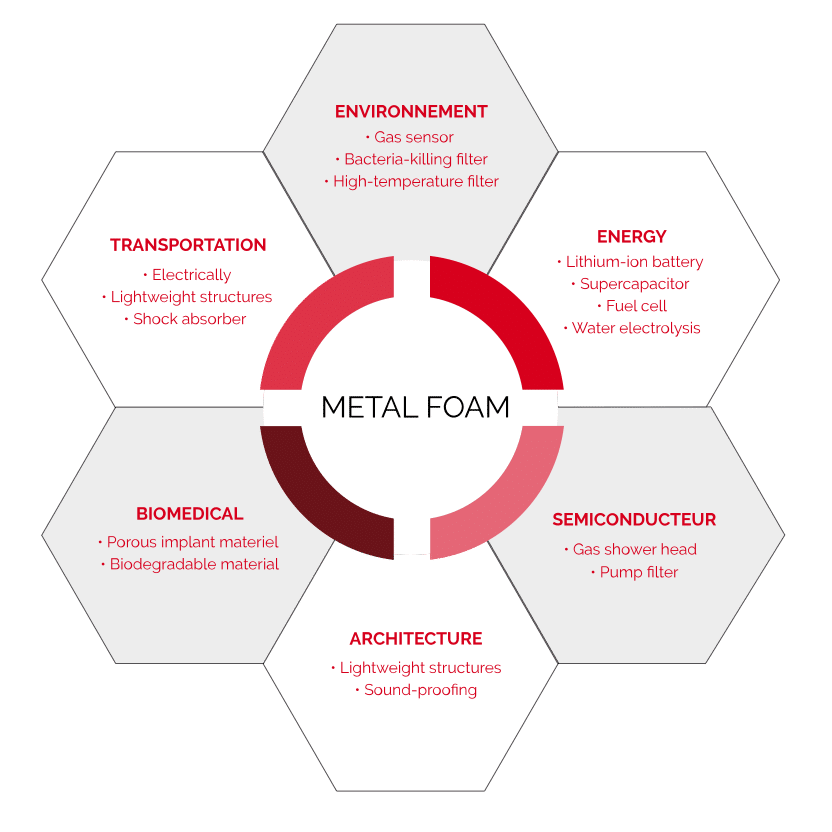 We can provide you with technical documentation dedicated to each of these applications.
We work with the following materials:

Titanium,

Copper

Aluminium,

Stainless steel 316

Nickel