MIM-Metal Injection Molding
MIM, for complex designs in the sintering industry
Do you have a project ? Our teams are ready to support you !
MIM consists of making more or less complex metal components by injecting a mixture of metal powder and a thermoplastic polymer binder, commonly referred to as "feedstock". This mixture is reduced to form granules and is then injected.
Binder removal can be thermal or chemical. This operation can take up to 24 hours.
The sintering operation can be carried out either in a continuous furnace under protective atmosphere, or in a vacuum furnace.
MIM is a process using the same type of equipment as for plastic injection molding.
This technology is particularly well-suited to medium and large production runs with complex geometries.
Porite began manufacturing MIM parts in Taiwan in 1996. Our main sectors of activity are power tools, electronics, automotive and other mechanical industries. We inject various types of material, especially iron and stainless steel-based powders.
Contact us!
The process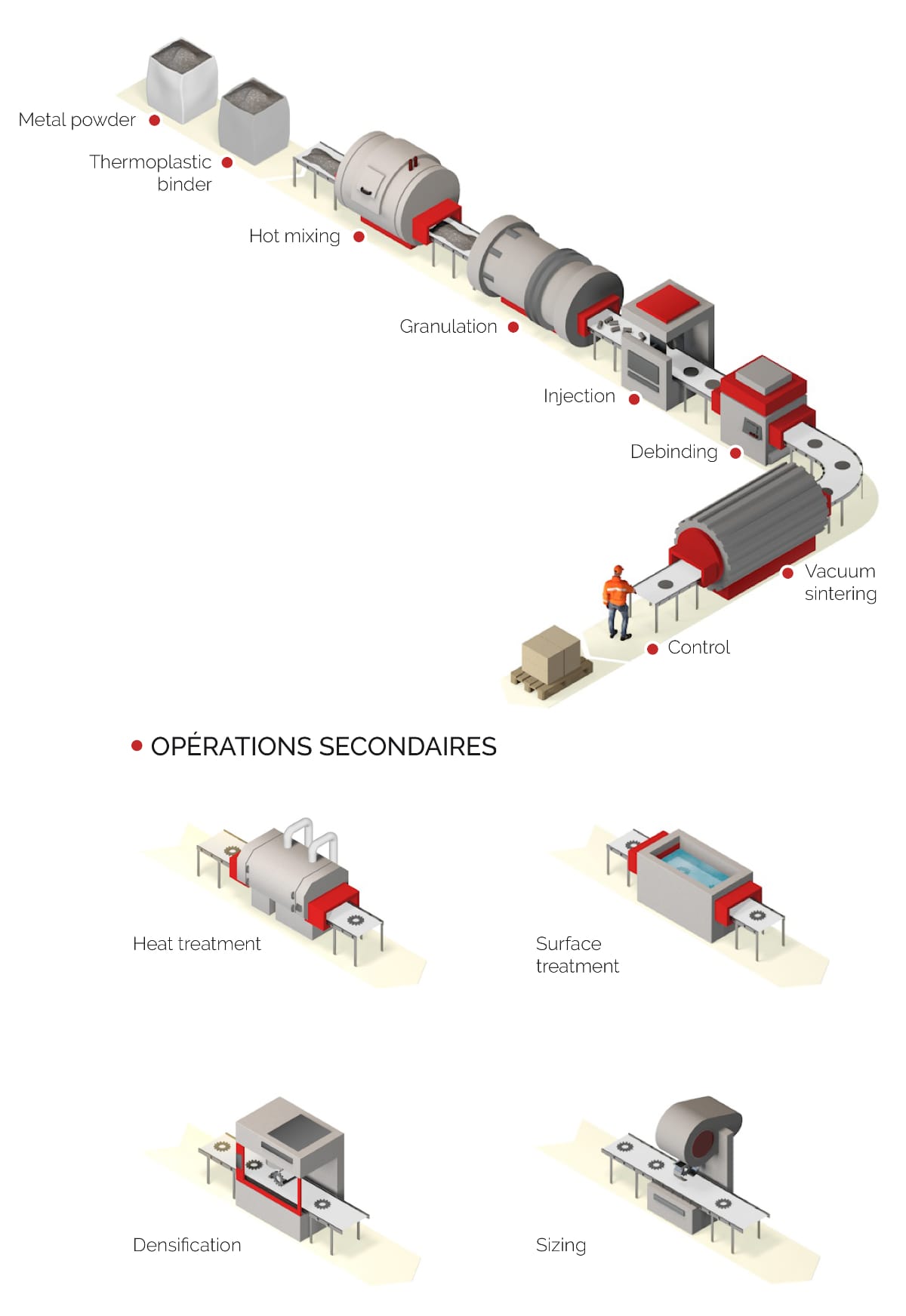 An alternative to other technologies
The advantages of MIM

Production of complex parts
Elimination of certain machining operations when compared to other technologies, such as lost-wax casting.
Relative density of 95 to 98%
Better adhesion for anti-corrosion surface treatments when compared to traditional sintering.
Possibility of obtaining tapping or threading directly at the moment of injection
Great freedom in the geometric design of components
Good dimensional tolerances, order of magnitude + /- 0.5%